Mr. KUAT All Purpose Degreaser
Dissolves grease and grime, whether it's from cooking oils, animal fats, or petroleum products. Unlike traditional spray cleaning, it delivers superior results with foam cleaning, providing extended contact times for maximum cleaning effectiveness.
Superior results with foam cleaning
Versatile cleaning, from your home to industrial settings
Safe for kitchen use
Refreshing citrus scent
Available in 500 ml
Save money, time, and space with Mr. KUAT All Purpose Degreaser while contributing to a cleaner environment with its eco-friendly formulation.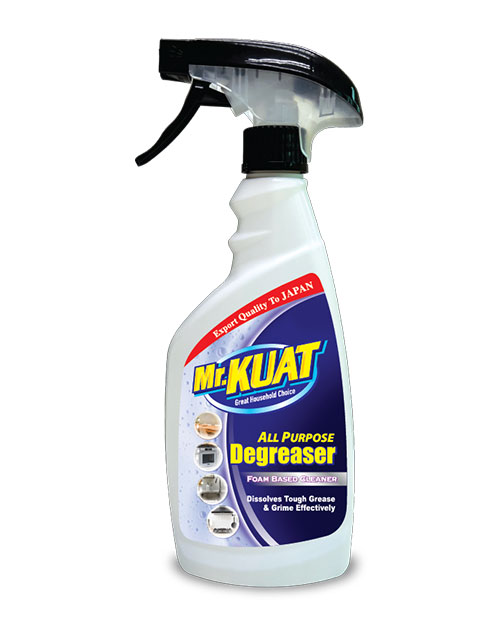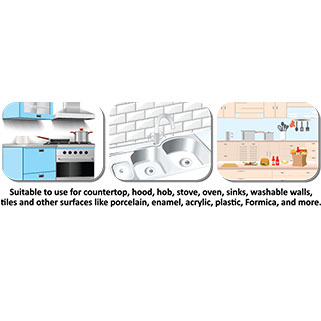 1.Turn nozzle to "SRPAY" on position
2.Keep bottle upright, spray 20cm from surface until thoroughly covered
3.Wipe over with clean damp cloth or use water to rinse off and allow to dry
4.For stubborn stains, leave for 5-10 mins. Use water to rinse off or wipe with a clean cloth
5.Turn nozzle to "OFF" when not in use and store bottle in upright position